This Mirraw review looks at the popular fashion store Mirraw. Mirraw advertises as India's largest ethnic store. It adds that it is the best destination to go for quality designs in Indian ethnic apparel, jewelry, accessories, and home furnishings.
Are these claims true?
Is Mirraw reliable? Does Mirraw really offer quality Sarees, Lehengas, and other men and women Indian ethnic wear and accessories? What about the overall buying experience? For example, how long does it take Mirraw to deliver, and does Mirraw allow returns?
This review will put Mirraw under the microscope so as to provide you the information that will help you answer these and related questions. Read this review to the end to know if Mirraw is legit and worthy of your business.
What is Mirraw?
Mirraw was started in 2011 as an ethnic product e-commerce store. Based in Mumbai, Mirraw is extremely focused on bringing Indian ethnic wear and accessories to the world.
Mirraw is not a traditional fashion store that sells its own products (made in-house or procured). Rather, it is a platform that connects people selling Indian ethnic products to buyers around the world. Thus, Mirraw can be called an online marketplace.
However, Mirraw is different from other fashion online marketplaces. The individual sellers in Mirraw do not ship orders directly to people who buy. When you place an order in Mirraw, the seller ships it to Mirraw's Mumbai base. After appropriate quality checks, Mirraw will then ship the item to you.
Is Mirraw a legit store?
Absolutely. Mirraw is legit. It is not a scam online store.
Apart from coming from a legal and fully registered company, Mirraw will not take your money and go dark. Mirraw has a 10-year record when it comes to fulfilling orders. For the past 10 years, the company has been shipping products to users all over the world.
Mirraw's unique modus operandi makes it legit. Since Mirraw receives shipment of your order from the sellers, and then personally ships the order to you, there can't be fraudulent sellers who publish non-existent products so as to rip customers off by taking their money and not sending the products.
Also, Mirraw does quality checks, and items not passing such checks are returned to sellers. Thus, Mirraw is not one of those scam stores that will rip you off by collecting your money and sending you poor-quality items.
Products you will find in Mirraw
Mirraw is a place where you can relive India. It has virtually all kinds of Indian ethnic wear.
Mirraw offers different types of Sarees. For the typical Indian woman look, come out draping a Saree around your body in one amazing style or the other. There are Sarees for weddings, parties, Diwali, Eid, and other occasions. There are embroidered sarees, printed sarees, hand-woven sarees, and more. They are also in different fabrics – silk, cotton, satin, chiffon, georgette, brasso, and more.
Mirraw is also proud to offer the Lehenga. The three-piece attire (comprising of a blouse, a long skirt, and a dupatta) is a must-have as it is never missing from an Indian closet.
Mirraw also offers a wide variety of Salwar Kameez. With salwar suits like Pakistani Suits, Patiala Suits, Churidar Suits, Palazzo Suits, Anarkali Suits, and more, you can always stay in tune with trends.
Mirraw also offers Kurtis. These versatile Indian ethnic wears can come in handy as your everyday casual wear, and as your sizzling special events wear. The Mirraw Kurtis come in various designs, prints, embellishments, work, and fabric.
Mirraw also caters to men. You'll find regular/ Western blazers, as well as all the traditional men wear like kurtas, kurta pyjama, dhoti kurta, sherwani, nehru jackets, pathani suits, bandhgala, and dhoti.
If you want to style in collarless shirts, go for the flowing and comfortable Mirraw Kurtas. For the complete look, go for the Mirraw Kurta Pyjama (which adds a bottom to the kurta), or the dhoti kurta (which adds the airier dhoti to the kurta).
If you want to add a Western flavor to your traditional wear, go for the Mirraw Nehru Jackets. Just like regular blazers, the hip-length Nehru jackets are another layer of clothing that will take simple attire to super.
Mirraw also offers Pathani suits. With a stand collar and flowing knee-length design, a Pathani suit is basically a Kurta with a regal look. For the shine of grooms, Mirraw has the Shewarni for you. There are different iterations of Shewarni, like the bandhgala suit. These suits bring the best of two worlds together as they perfectly combine Western and Indian wear.
Mirraw also has wonderful Islamic clothing which exudes modesty. Men will find Serwal and Izar, while women will find abaya, hijab, and burka.
Fashion is not complete without accessories, right?
Mirraw stocks a humongous amount of jewelry and other accessories for the complete ethnic Indian look.
The Mirraw Jewellery section holds silk thread jewelry, earrings, necklaces, necklace sets, pendants,  bangles & bracelets, anklets, and more.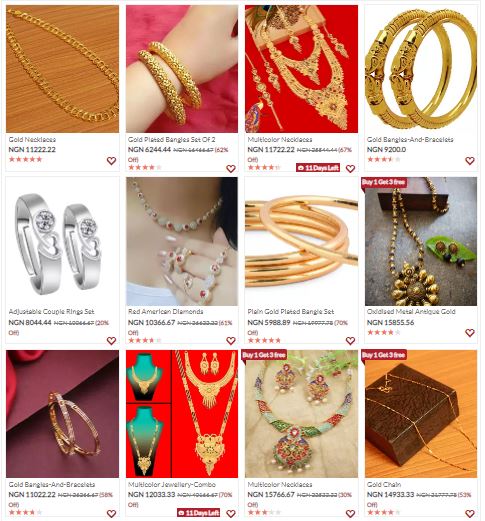 There is also Mirraw footwear for women.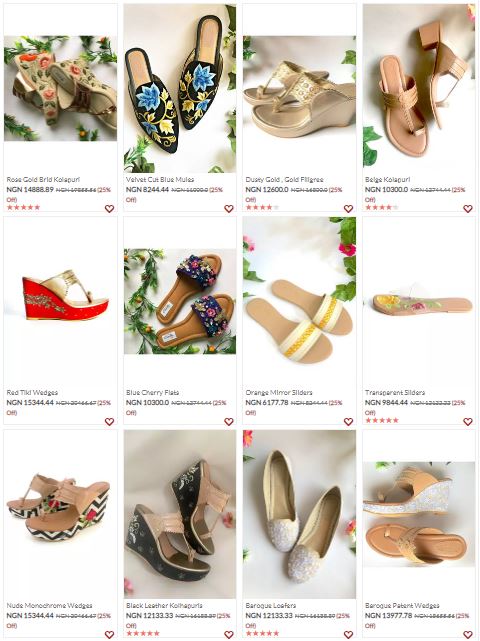 Interestingly, Mirraw offers more than apparel and fashion accessories. It also offers Indian ethnic home and lifestyle products like:
Beddings – quilts and bedsheets
Furnishings –cushion covers, carpets, and curtains
Décor –vases, door hangings, aromas and candles, pooja items, idols & figurines, and diyas
Wall accents – paintings, photo frames, decorative plates, wall art, and wall clocks
Kitchen and dining products –utensils, cookware, trays, and table mats & runner
Stitching Service of Mirraw
Mirraw is not just about selling ready-made clothing. Mirraw has launched a stitching service that allows it to also offer custom-made clothing sewn to your unique measurements. With Mirraw stitching service, you can customize all the little details such as designs, hems, neck styles, sleeves, etc.
Using the stitching service, you can get an attire that incorporates all your preferences, at pocket-friendly prices.
Mirraw Online Shopping
Buying online from Mirraw is easy. Visit the simple website (www.mirraw.com). The different product categories are in the main menu tabs. Browse listings and select the product you desire.
Mirraw allows guest accounts, so you can make your purchase even without creating a Mirraw account. Just as it is with other online stores, after putting items in your cart, proceed to check out, and add a delivery address, a preferred payment mode, and confirm your order.
If you need stitching services, click stitching during checkout, and choose one of two stitching options. Mirraw will then mail you a form (to get your measurements) which you must fill and submit.
Mirraw Shipping and Delivery
Where does Mirraw ship to?
Mirraw covers virtually every part of the world, including Europe, America, Asia, and Africa. Mirraw ships products to 200+ countries around the globe.
How long does it take Mirraw to deliver?
This is dependent on whether you are ordering stitched or unstitched products. The delivery time for unstitched products is 15 – 18 working days. Mirraw stitching service takes 7 – 10 working days. This means that it will take 22 – 28 working days for the delivery of stitched products.
Mirraw's delivery timeframe is relatively long. This is because of its modus operandi. As discussed before, the seller will process your order and ship it to Mirraw, who will also process it and ship it to you. The extra legwork takes time.
Mirraw Shipping Rates
The shipping rates vary according to location. When ordering, select your country on the order checkout page to see the shipping charges that apply. However, Mirraw's shipping rates are typically fine and reasonable.
For example, many items are available for free shipping to the US. However, we found that the minimum order requirement is usually relatively high ($99).
Mirraw does not use flat shipping rates. You will be charged for every additional item you add to your cart, but the charges are low after the first item. For example, $10 for the first item, and $2 for each additional item. So, to take advantage of cheaper shipping rates, you may want to buy your Mirraw items together instead of singly.
Can you return unsatisfactory items to Mirraw?
Yes. Mirraw allows returns, but only for unstitched products.
Mirraw does not allow buyers to return stitched products. Understandably, stitched products are custom items that are made to the buyer's measurement, and therefore cannot be resold. Mirraw allows buyers to return unstitched products. If you are unhappy with your product, you can return it to Mirraw and get refunded or get another product as a replacement.
However, Mirraw allows only 7 days (from the delivery date) for returns. Sadly, this is relatively short. Many online stores give buyers up to 30 days from the delivery date to make returns.
Mirraw issues refunds in two ways. Sometimes, refunds are processed to the initial payment method – credit card or bank account. Other times, refunds are given as store credits which can be used for future purchases in the store.
Contacting Mirraw
Mirraw will help you with any complaint or issue you may have. You can contact the support service via email or telephone.
Open the "contact us" page on the website to fill and submit a contact form. Mirraw will send you an email reply within 24 hours. To talk directly with a support agent over the phone, use the numbers: +1 438 600 1780 (Canada), +44 195 278 0180 (the UK), and +1 760 678 1780 (other countries). The telephone service is only available 24/ 6 (Mondays – Saturdays).
Final Thoughts about Mirraw
Mirraw is a fine destination to get Indian ethnic wear. It is a legit e-commerce platform that you can trust. If you order something on the site, Mirraw will ship it to you. From fashion items to home décor, Mirraw has the best of India for you. Summarily, this Mirraw review shows the following as pros and cons of the popular ethnic wear e-commerce site.
Pros
Offers different Indian ethnic wear for women, men, and kids
Also offers home and lifestyle products (like home décor, art, dining products, etc)
Offers quality products
Offers stitching services that allow buyers to get custom made apparel
Shipping charges are relatively low
Customer support is available via telephone
Cons
Delivery time is relatively long
Flat shipping rates are not offered
The return window is only 7 days