Beautiful Halo is a leading Chinese based online store founded in 2014 that provides clothing and lighting. Beautiful Halo aims at providing: a wide selection, the highest quality, and low prices. That is, if you're searching for clothing and lighting, the promise of Beautiful Halo is that it will give you exactly what you are looking for – products which are excellent in quality, and at some of the lowest prices possible.
Is Beautiful Halo legit?
Being an online store exclusively, Beautiful Halo does not have retail outlets. You can only buy products from the website (www.beautifulhalo.com), and these will be shipped to you in any part of the world. When it comes to online stores, customers fear whether they will get their purchases. That is, is Beautiful Halo a legit store where you can purchase items and get them; or is it a scam store that will disappear with your money and not deliver?
In this review, Beautiful Halo came out as a legit online store. That it has been operating since 2014 is a big testament to this. Scam online stores fail the test of time and disappear as soon as they are found out for ripping off unsuspecting customers.
Also, there are real customer reviews of Beautiful Halo. That is, in different review portals, you'll find real persons who have used Beautiful Halo for their purchases. However, these customers' reviews show that while Beautiful Halo is a legit online store, it is one that is plagued with many problems. As will be seen later in this review, there are many complaints (especially of late deliveries, and poor quality).
Beautiful Halo Products
Beautiful Halo has two broad category of products – Clothing and Lighting.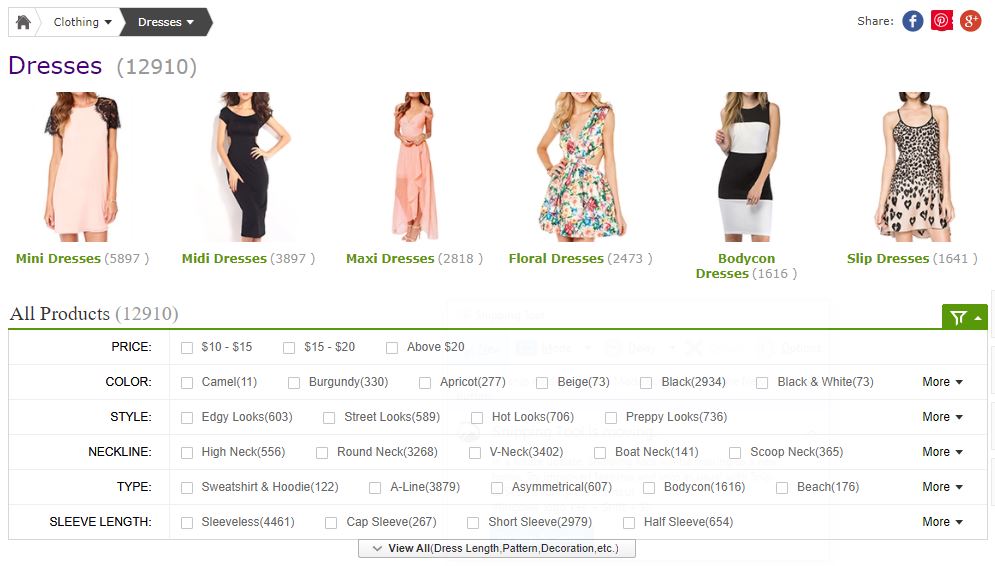 Clothing:
Men – Swimwear, Overalls and Coveralls, Suit and Blazers, Knitwear, Coats and Jackets, Jeans, Shorts, Pants, Shirts Polo Shirt, T-Shirts and Tanks, Hoodies & Sweatshirts, Active wears
Tops – Tees & Tanks, Blouses & Shirts, Hoodies & Sweatshirts, Swimwear, Sweaters & Cardigans, Coats & Jackets, Co-Ords
Bottoms – Skirts, Pants, Shorts, Leggings, Jeans, Jumpsuits & Rompers, Socks & Tights
Dresses – Mini Dresses, Midi Dresses, Maxi Dresses, Floral Dresses, Bodycon, Slip Dresses, Skater Dresses
Accessories – Bags, and Other Accessories (Belts, Caps, Socks & Tights, Necklaces, Rings, Wrist Watches, Shoes, Phone Cases, Collars, Shawls & Scarfs, etc)
Lighting:
Home Lighting – Ceiling Lights, Wall Lights, Lamps, Crystal Lights, Industrial Lighting, Modern Lights, Tiffany Lights, Light Bulbs, Outdoor Lights, Modern Lighting, Kid's Lighting, Traditional Lighting
Industrial Lighting – Pendants, Chandeliers, Island Lights, Ceiling Lights, Wall Sconces, Lamps
Beautiful Halo says it is dedicated to offering you the best women clothing with the lowest possible prices. True to that, it has a wide range of women clothing. But it offers more than women clothing; a wide range of men clothing are also featured. In the lighting category, there is also no type of home lighting and industrial lighting that is not featured.
Beautiful Halo does have a wide selection of products as it promises. For example, as of writing, it had over 12,000 dresses (which included 5,898 mini dresses, 3,893 midi dresses, 2,824 maxi dresses, 1,619 bodycon dresses, and more). You'll find a wide selection to choose from, ensuring that you will find something that suit your taste.
Pricing
Beautiful Halo aims at giving customer the lowest prices possible. It says it is able to do this by sourcing their products directly from manufacturers.
Beautiful Halo does not just talk the talk. It offers some of the lowest prices you'll find. For example, there was an under $12 clothing category, where you'll find styles for $12 and under. There was also a promo which gives customers 30% off casual clothes.
Product Quality
Often, quality suffers when low pricing is pursued. That is why the promise of Beautiful Halo is not just the lowest prices, but "the highest quality at the lowest prices".
Talking of quality, Beautiful Halo says it ensures high quality in three areas – material sourcing, manufacture, and packaging.
Material Sourcing – it says all materials (such as the fabric, beadings, sequins etc) are carefully chosen
Manufacture – it says items are produced with quality in mind. For example, clothing items are carefully tailored by talented and experienced craftsmen; after which, they must pass strict quality checks by an in-house professional quality team.
Packaging – it says items are carefully put in safe packaging to ensure that there is no damage in transit
While all of these make for good reading. They seem to be the exceptions and not the norm. This is because in the online reviews' platforms, there are lots of poor-quality complaints from real customers that have ordered from Beautiful Halo. For example:
In ProductReview.com: Eden D says the jacket he was sent was the wrong colour, it was so thin it is almost see-through, the stitches were already tearing, and the buttonholes are not large enough for the buttons. Claire says the quality is absolutely shocking and extremely cheap, adding that his clothing item looked cheap and tacky from a distance as the material is very shiny and super thin.
In Sitejabber, Jenifer B says the light fitting ordered was of extremely poor quality, and even provided photo evidence that what was delivered bears no resemblance to what was ordered. Karolina T says she ordered an Oluce Attolo look alike lamp, but what was sent is not just nothing like what was pictured, but was also damaged.
In Trustpilot, Dellmetria Dennis says the 2 blouses she received was not as pictured and the wrong sizes. Wendy says beautiful and good quality clothes are only in the website and not in reality.
Because of the numerous poor-quality complaints, Beautiful Halo have low ratings in the customer review platforms. This does not mean that Beautiful Halo does not have good products. There are also reviews from buyers satisfied with the quality of their orders. However, these are very few relative to the reviews of poor-quality orders.
Banking Options
Beautiful Halo supports safe payment methods like PayPal and Western Union. You'll also be able to use Credit Card (Visa, MasterCard, Discover, and American Express), Debit Card (Switch, Solo and Maestro) or E-banking options (like GiroPay).
Shipping and Returns
Beautiful Halo ships to over 200 countries and regions worldwide. That's virtually every part of the world. S it doesn't matter where you are resident, your Beautiful Halo purchase can be delivered to you.
However, when it comes to shipping times, you'll need to be a patient shopper to use Beautiful Halo. This is because Beautiful Halo is not known for fast delivery. Delivery time is made up of Order Processing Time and Shipping Time. Unfortunately, both times are relatively long in Beautiful Halo.
Beautiful Halo advertises that after an order is placed, it takes the following times for it to be processed and dispatched for shipping:
Lighting: 7 to 10 days
Clothing and Women's Shoes: 5 to 8 days
Custom-made Special Occasion Dresses and Women's shoes: 12 to 15 days
These advertised processing times are not fast. Very few shoppers will not be disturbed that a non custom-made clothing item purchased from an online store will take up to 8 working days to be processed for shipping. However, reviews from actual customers can be found in different review platforms stating that their order took even longer than advertised to be processed. For example: a customer in Trustpilot says the company never processed his order, but when he tried to cancel, they tried to talk him out of cancelling by telling him to wait a few days.
When items are dispatched for shipping, the delivery time depends on the item type and shipping method selected. As advertised:
Clothing items ship via Standard Shipping, and this takes 10 – 15 business days
Lighting items ship via Standard Shipping or Ocean Shipping. Standard shipping takes 10 – 15 business days; while Ocean Shipping takes 25 – 30 business days (for Mainland America and Australia) or 35 – 40 days (for Europe and Canada)
Also, the customer reviews do not make for good reason because of complaints of late delivery. Many customers complain that their orders took way longer than advertised. For example:
In ProductReview.com; Warren says orders took forever to come (3 months), while Suzi said products have not been received after more than 3 months. In Trustpilot.com: Wendy Smith says that her dress took almost 3 months to get to here. Linda Pisano says she ordered 2 lamps and paid extra for speedy shipping which is supposed to take 15 – 20 days, but it took 25 days for the orders to be delivered. Squier says that he paid extra for them to ship to him quickly, but it took roughly 40 days.
Returns and Refund Policy
Online shoppers fear receiving their order and finding the items unsatisfactory, so the ideal online store should allow for returning unsatisfactory items and getting refunded. Beautiful Halo allow returns and give refunds.
If you find any item in your order unsatisfactory, login, go to "Mr Orders" and click on the order number. Then click on "Submit a Ticket", and send your request to the customer support service. Beautiful Halo advertises that:
After receiving your Return Package, it'll take 3 – 5 business days for processing
If the return package is approved, you will be refunded within 48 hours or processing
These advertised times are fine. However, the reality seems to be far from what is advertised. In the review platforms, customers have different complaints about returns and refunds. For example:
In ProductReview.com: Lauren E. says they refused to refund or exchange the product, and later offered only a 5% refund. Eden E. even provided email evidence of the company refusing to give him back his money. In Trustpilot: Mrs Sutherland says, for an item different from what she ordered, the company initially refused her a refund, but later offered a 25% refund (with her paying the return postage). Poprop also says, for a defective light, the company said he should pay to return it to China, only then will they refund him the purchase price (less the original postage cost).
That said, while Beautiful Halo allows returns and refunds. However, you may have to pay return postage all the way to China (which is relatively expensive). Also, you may be given only a partial refund, which is usually less than half the purchase price. Know that, this is even when it is established that the reason for refund is the fault of the company (such as sending a defective/ wrong/ poor quality item). Also, if a refund is agreed, you may have to wait for very long to get your money back.
Contact
Beautiful Halo offers Live Chat and Email support services. If you need any information before a purchase, you can email the customer support service using suport@beautifulhalo.com. The company responds within 24 hours. For instant feedback, you can click the Live Chat button and directly chat with a support agent.
If you have already made a purchase and need to contact support for anything, you can still use these services, or you can log in, open the order, and submit a ticket. The support service is available 24 hours a day, 7 days a week, so you can reach out for assistance at time and any day.
Conclusion
Beautiful Halo is a Chinese-based clothing and lighting online store. It promises a wide selection, highest quality, and low prices.
Beautiful Halo delivers on the first – wide selection. In the clothing category, you'll find a range of women and men clothing items and accessories; and in the lighting category, you'll find different types of home and industrial lights.
Beautiful Halo also delivers on the last – low prices. Products are sourced directly from manufacturers; which cuts away middle-men commissions, and allows the company to offer competitive prices. The company also run different sales promo and give huge discounts at different times of the year.
However, the company is not famous for high-quality products. While, a few customers were satisfied with the quality of their orders, the majority expressed dissatisfaction.
When it comes to services, not many customers rated Beautiful Halo well. First, there are numerous complaints of late delivery. Secondly, there are numerous complaints about the company's return and refund policy (such as having to pay return postage or receiving only partial refund when returning a wrong/ defective/ poor quality item).